Us: a mindfulness based creative agency that walks the walk.
You: leaders in your field changing the world, ready for the next step.
The world is waiting. Let's make a difference. 
Branding, Design, Strategy, Development
PowerUp Your Mission
Like you, we think big and act strategically to have the most impact. We aim to empower not only those we serve (that's you), but also for the people you serve. We support passionate businesses, non-profits, and entrepreneurs in elevating their online presence. Whether you need a one-time, big branding and website revamp, ongoing support from a world class creative team, or agile solutions a la carte: We're ready. 
"We're a relatively small non-profit with nonetheless big expectations for the look and function of our website.  In every way, the team at PowerUp Productions consistently met and exceeded all those expectations:  from start to finish and across the board from administrative support to concept work to the design, coding, and execution. […] We love the new focus, look, and function of our website, and we whole-heartedly recommend PowerUp Productions for anyone needing help with their website—whether they need just a few technical tweaks or, as in our case, a complete make-over."
PETE SHIVELY
Fellow and Projects Administrator, Interactivity Foundation
"It was a delight working with the entire PowerUp team on our custom website. We ended up with a website that was MUCH nicer than we dreamed of! They had lots of creative ideas, and were very respectful of our budget, helping us to get the most 'bang for our buck.' They operate with integrity and are great people to work with! I highly recommend them."
BONNIE PAUL, PH.D
Special Projects Manager, Spira
"The team at Power Up has been a key partner for Conscious 2 right from the beginning. They developed our original branding and logo, designed and built our website, and have continued to expand it at each stage of our development. What has been particularly helpful for us has been how Power Up has been able to interpret what we want to do, and then suggest improvements we hadn't considered, and managed to translate our ideas into a technical reality. I highly recommend Power Up for anyone serious about growing a web-based business."
ALEX HOWARD
Founder & Host, Conscious 2
"The PowerUp team has been an invaluable creative partner for Inner Science (Thomas Huebl). They have consistently met our ambitious goals and complex requirements with efficient, ingenious, and beautifully designed solutions. From branding concepts to marketing strategy to website design and engineering, they've worked hand-in-hand with us to build a powerful platform for Thomas Hübl's online courses. As a small company, we've been able to make big strides in a short time by working with such a highly skilled team. I'm grateful we found PowerUp and I strongly recommend them as a strategic marketing partner."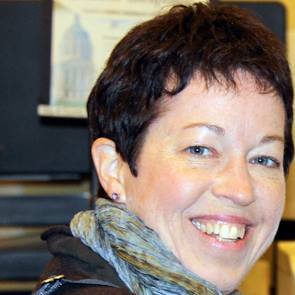 STACEY MARVEL
Director Online Courses, Thomas Huebl/ Inner Science
"This process was a very professional and great experience. As a growing small business I had always used web templates that I could manage myself…but there was something missing. I finally bit the bullet and decided to invest in a professionally designed and built website. I cannot say enough about the team, and the final product. Not only is it professional and beautiful, but the user experience has really given my business quality. I recommend this company 100%"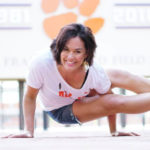 BRANDY JONES
Yoga & Fitness Studio Owner, Solshine Wellness
"Working with the PowerUp team the last several years has been a consistent pleasure. Their design talent is stellar–they are real design thinkers who take into account deep and subtle considerations when doing their craft. Having done many projects, both big & small, with the PowerUp team, I feel I'm in a pretty good position to say that it has been totally worth it for us, and we plan on working with them far into the future."
VINCENT HORN
Co-founder, Buddhist Geeks
"Exceedingly patient with my revisions, responsive to my emails, creative and clear in direction, I'd highly recommend this team to anyone developing a site that's current, relevant and aesthetically eye popping. Kudos and deep bows of gratitude."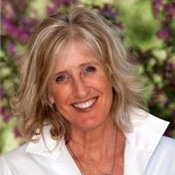 LESLIE HERSHBERGER
Owner, www.lesliehershberger.com
"The whole team at Power Up made the process of setting up a new website so easy. They were always friendly, available, offering good advice, and the finished product is simply gorgeous. Cannot recommend these rock stars highly enough!"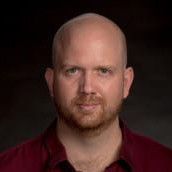 WILL HAMILTON
Licensed Counselor, Be Health Asheville
"The Power-Up team is fabulous! They have all been a true pleasure to work with throughout the process of building my 1-day site. Together they delivered exactly what I asked for and were very helpful along the way. I am someone who has always struggled somewhat with "tech" things, but Ryan and his team made it remarkably easy for me to participate in the building of the site. The look of the site is just what I wanted – warm, clean and professional, and the flexibility that it offers gives me the freedom to change things as my practice grows. It feels great to finally have a site that I am proud to share with my patients and colleagues. Thank you, Power-Up team!"
MERRITT JONES
L.ac., Cnc, Merritt Jones Family Acupuncture